AWARD-WinNING, CUSTOMIZED NEWS COVERAGE AND LIVE BROADCAST FACILITIES FROM LOCATIONS WORLDWIDE
FSN is the world's fastest-growing broadcast news agency. For more than 25 years, the company has provided Emmy Award-winning original, customized news coverage that is seen and heard by millions of TV viewers, radio listeners and web users worldwide every day.
Headquartered in Washington DC, FSN maintains regional broadcast hubs and co-ordinating offices in London, Hong Kong, Kampala and Mexico City and news bureaus serving international broadcasters in more than 30 locations.
The company's core services comprise:
Supplying your news broadcasts with customized live and packaged coverage from our correspondents worldwide. FSN's award-winning reports are commissioned directly by your newsdesk, and respond directly to your news requirements on-time and on-budget.
Providing full HD connectivity over IP from studios worldwide, with our brand new FSN LIVE MOBILE APP turning any iPhone into a full spectrum, live platform. Whether you want a live report from thousands of miles away, or you want to bring full live coverage of an event to your hometown audience, FSN LIVE has a solution to fit your budget and technical needs.
NOW AVAILABLE: The FSN LIVE MOBILE SUITE, revolutionizing live, in-field news production with the world's first, fully remote-controllable iPhone live solution.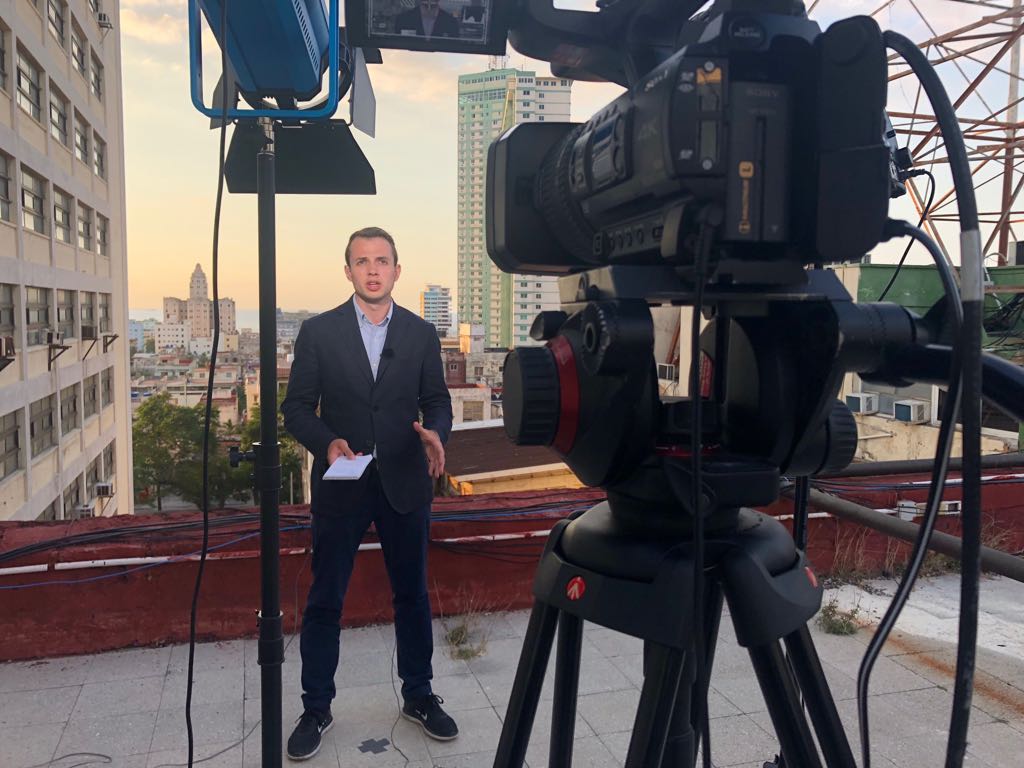 FSN's clients include the largest broadcast networks in the industry, and the smallest web-based outlets in the new media realm.
Whether you're looking for:
rapid assistance with a fast-moving, breaking news story....

shooters, editors, producers or reporters in a wide array of global locations....

long-term planning for a documentary or current affairs project....

bureau support, desk space, production facilities and live studios for your network's own global correspondents and contributors....

a cost-effective live service for news, sports or entertainment programming....

committed customer-service, available 24/7....
CONTACT FSN NOW!
President and Chief Correspondent: Simon Marks
Chief Operating Officer: Helen Searls
Director of Global News Coverage: Nina Maria Potts
Head of FSN LIVE / FSN EN VIVO: John Bevir
Head of Global Crewing / Editing: Malcolm Brown
Director of News Coverage - Europe & Africa: Olly Barratt
Director of News Coverage - Asia Pacific: Patrick Fok
Global Headquarters: Feature Story USA Corporation, 1730 Rhode Island Ave NW, Suite 405, Washington DC 20036 USA
Phone: + 1 202 296 9012
E-mail: info@FeatureStory.com
FSN LIVE Master Control Room (24-hrs): + 1 202 600 9907